Location
Herz Basel prides itself on being a neighborhood bar, but don't let that fool you. Located in the heart of Klein Basel, this bar is world-class in every sense of the word. The relaxed vibe and beautiful minimalist interior design create a welcoming atmosphere, while the attentive and friendly staff will make you feel right at home. Whether you're looking for a place to unwind after a long day or to catch up with friends over some drinks, Herz is the perfect spot to do it.
Menu
At Herz Basel, the menu is all about finding inspiration in nature. As a result, the bar's offerings are mainly based on regional and seasonal ingredients, making every drink unique and exciting. From cherry blossoms picked from the countryside around Basel to rosehips and fig leaves, Herz's bartenders work their magic to create an extensive variety of cocktails that will tantalize your taste buds. With a focus on innovation and creativity, every visit to Herz Basel promises to be a unique experience.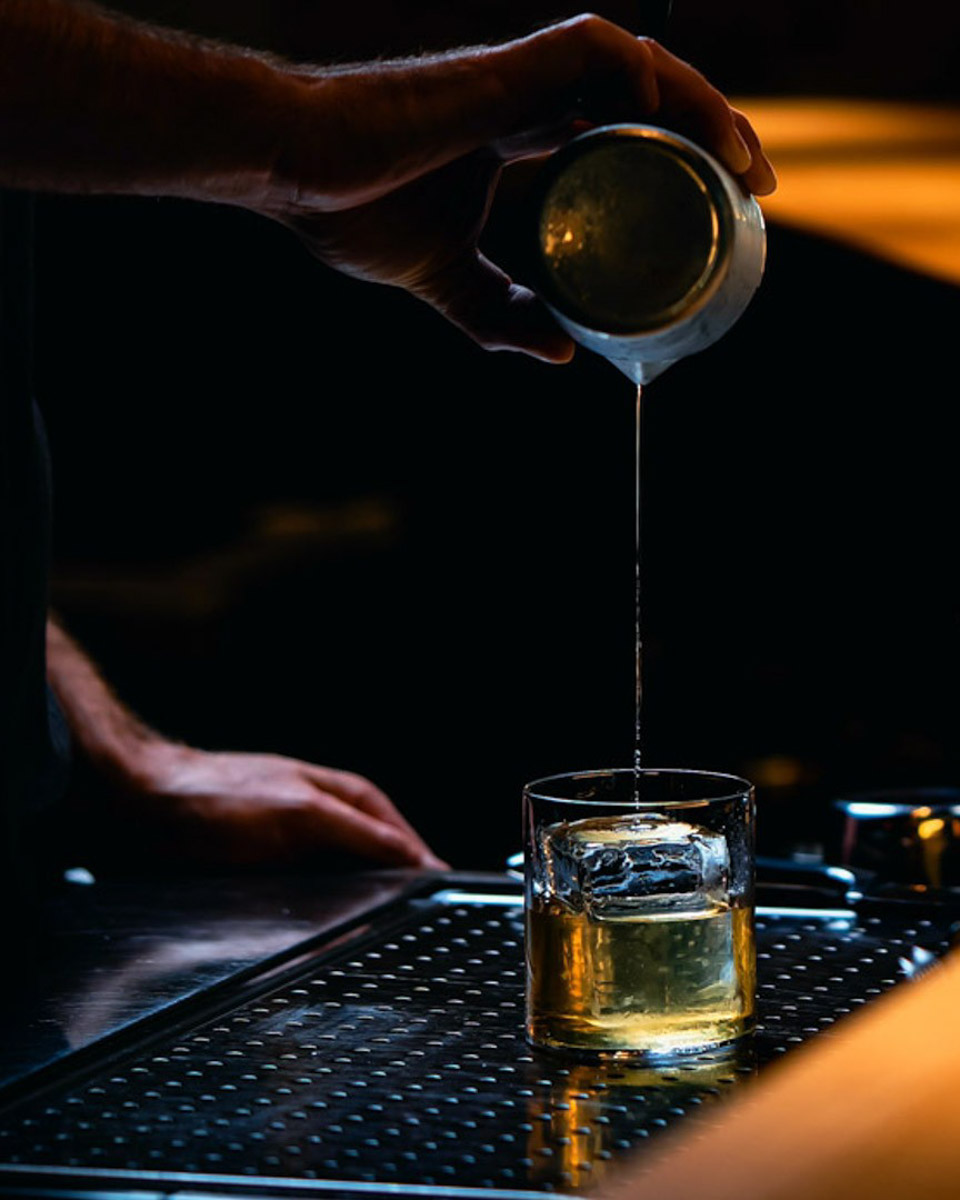 Selected Cocktail: Fig Leaf Old Fashioned
• Fig leaves infused Plantation 3 Stars rum
• Fig leaves syrup
• Sherry
• Verjus
• Bitters
Stired over ice and served into a rocks glass over one large crystal clear ice cube with no garnish, this intriguing mix was love at first sip, the kind of cocktail for which words are not enough to describe how tasty it is!
Final Thoughts
Herz Basel is a bar that deserves a spot on every cocktail lover's list. With its top-notch quality, friendly service, and innovative cocktail creations, this bar is a hidden gem that is not to be missed. The commitment to using only the freshest and most seasonal ingredients ensures that each drink is a reflection of the local environment, making Herz a truly unique and memorable experience. So, the next time you find yourself in Klein Basel, make sure to stop by Herz and experience the magic for yourself!